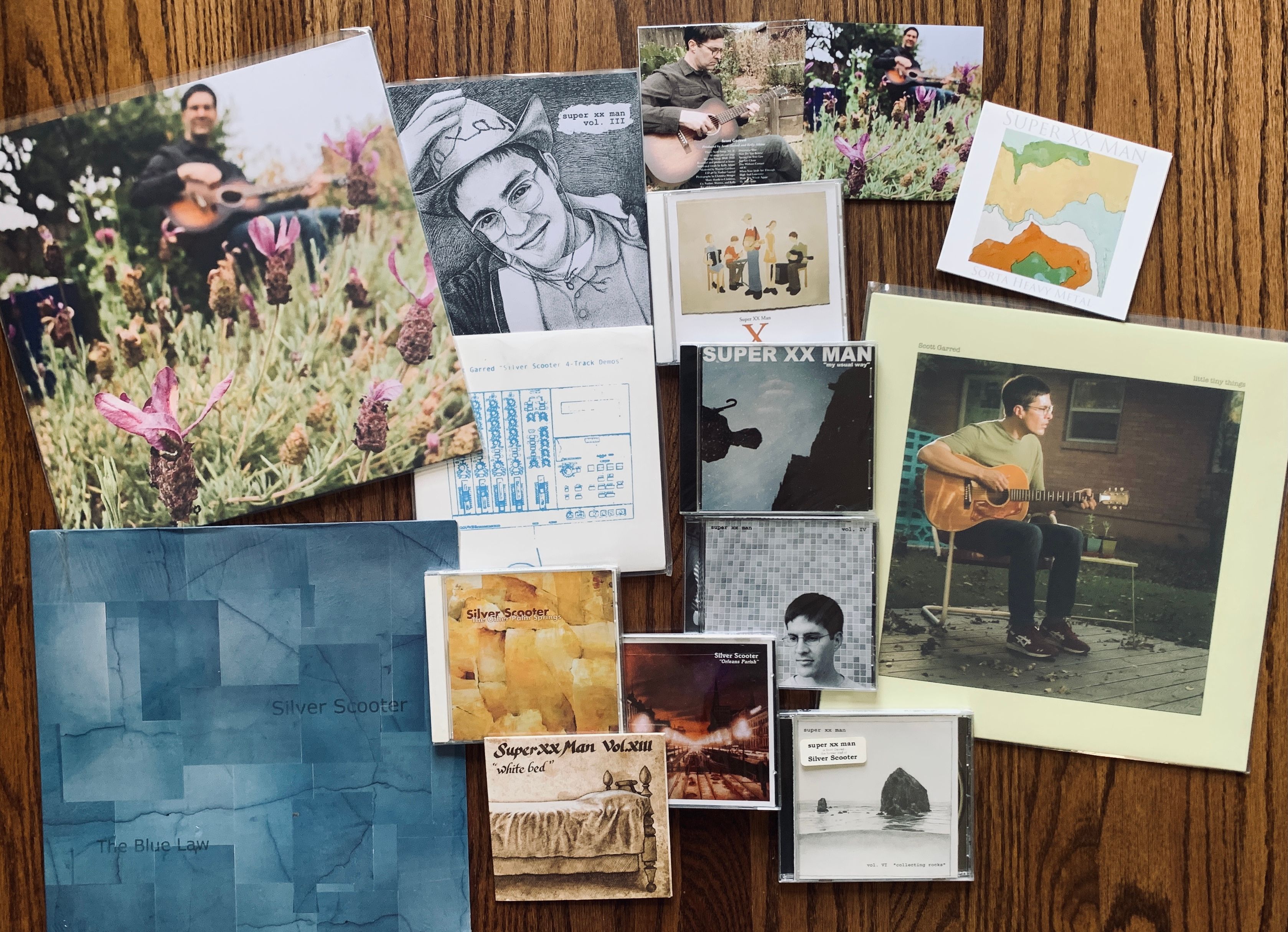 While my available physical catalog of music is dwindling, my feelings about what I've produced are swelling. I feel blessed that I have made so much music and been fortunate enough to release LPs, CDs, cassettes (although none pictured here) and 7" records. And, while it may not be everything I've made it's what I have left without giving away my last copies. 
Grab a ticket for the upcoming Sunday, Feb. 28th High Plateau Productions Livestream and you will be automatically entered in a chance to win this bundle of music. You are already entered if you have already secured a ticket. NOTE: if the winner is over seas I will need to negotiate a shipping fee with you!
Included:
Silver Scooter Blue Law LP
Silver Scooter Other Palm Springs and Orleans Parish CDs
Scott Garred Little Tiny Things and Scott Songs Vol. II LPs
Scott Garred Scott Songs Vol. II CD
Scott Garred Silver Scooter 4-Track Demos double handmade 7"
Super XX Man Volumes IV, VI, VII, X, XIII, XIV CDs
Super XX Man Vol. III 7"
Regardless, this month's free song is a B side from the Little Tiny Things sessions. It's my take on Tom Wait's classic "I hope that I don't fall in love with you."