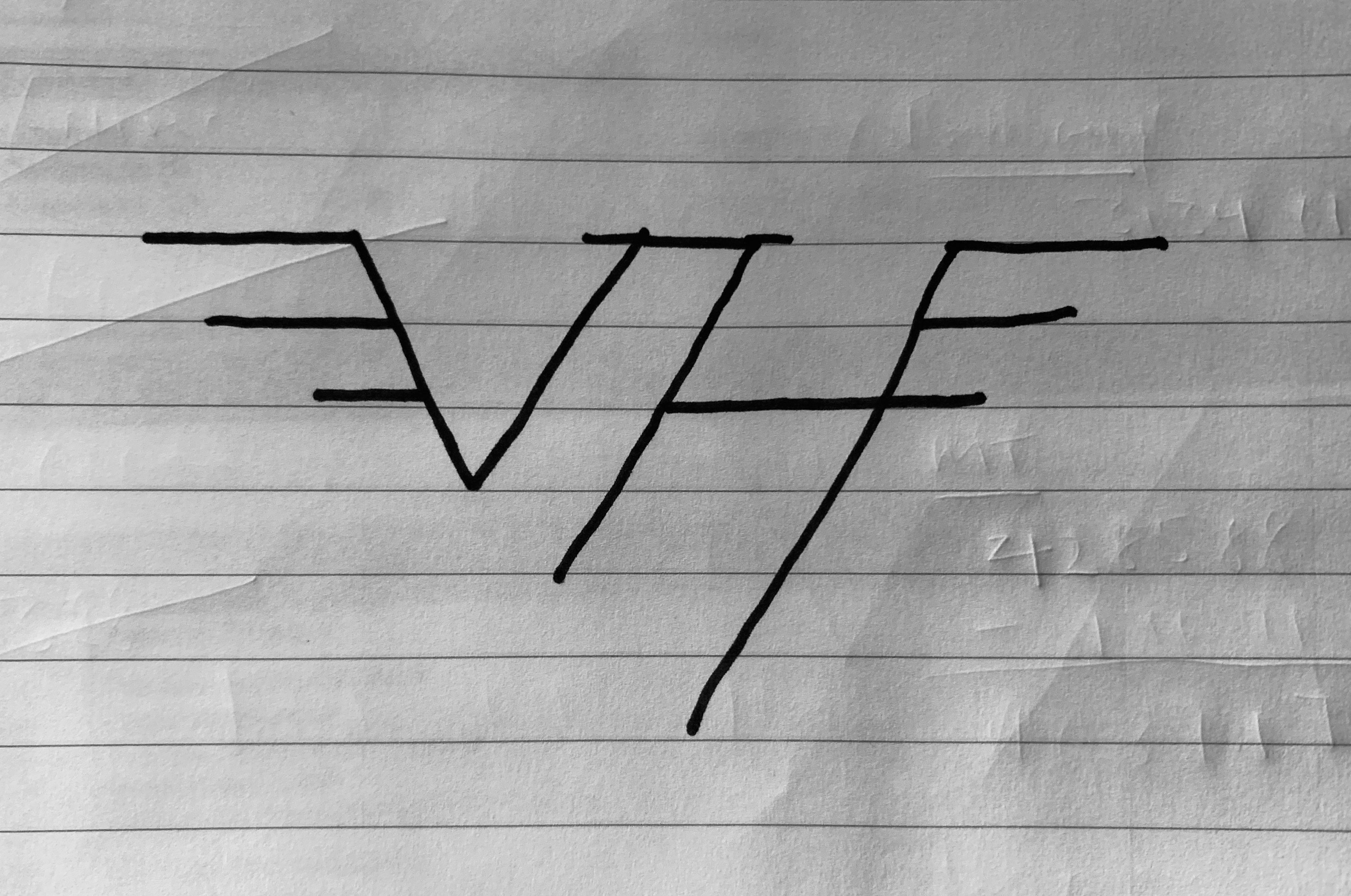 I realize I already shared this song back in 2018 when I made it, but we just lost one of the great innovators of the guitar. Rest in peace, Eddie Van Halen. You will be missed.
Admittedly, I never learned a single Van Halen guitar riff until I was well into my 30s. And no it wasn't "Eruption." I was sitting with a resident of the Oregon State Hospital outside of what we called the Treatment Mall--an area of the hospital with various group therapies happening everywhere. This person didn't like groups, had an extreme social phobia. I think he joined our Working Together Band for maybe a full session once. He taught me the intro to "Hot for Teacher" as well as many other classics. I have him to thank for my current set of rock riffs. It was good solid therapeutic engagement for him and a huge thrill for me.
When I was a kid and Van Halen was HUGE, I would scour the heavy metal magazines in my dad's grocery store to look at pictures and read articles about my guitar hero. I wondered how it was possible that he married someone from a sit-com. When my space legos were done working hard all day in space, they blew off steam on my homemade concert stage. I made guitars and cymbal stands out of toothpicks and cut up paper plates. My space lego version of Van Halen's drums had a double kick, a thousand cymbals of various sizes and, of course, the guitars all had the stripes. They all plugged into a Panasonic RQ 2104. You can 'buy it now' on Ebay.
I had posters of Van Halen on my wall. I practiced drawing the cover of VH II all the time. Everybody could draw it better than me, I swear. Every once in a while I listened to AC/DCs Dirty Deeds Done Dirt Cheap tape or Men at Work's Business as Usual. But I always went back to Van Halen and VH II. "Dance the Night Away" and "Jamie's Cryin" are two of my favorites. And the baby smoking a cigarette on the cover of 1984? 
So I wasn't surprised when one day at work I just started singing "Jump" to a simple I, IV, V chord progression not too unlike "La Bamba." It needed a little tweaking, so I worked on it later at home. Check it out. It kinda works I think, and while many might think this is tongue in cheek, it's a genuine tribute. It's a perfect pop song in Van Halen's hands anyway. 
My wife is in education. I think I'll cue up "Hot for Teacher" on my way to work.