I'm very pleased to share this brand new video created by my friend and collaborator, Kelly Atkins. The video features some archival public domain footage along with me providing music therapy services with Ann, a person who was living with dementia. It is the first of hopefully more videos from my brand new self-titled album, which will be released later this year. The album also features Kelly singing utterly beautiful and strange vocal harmonies. This album marks our debut collaboration.
The song is titled "Dementia/Blue" because it relates living with dementia to climate change. I picture our planet losing its memory just as a person with dementia does.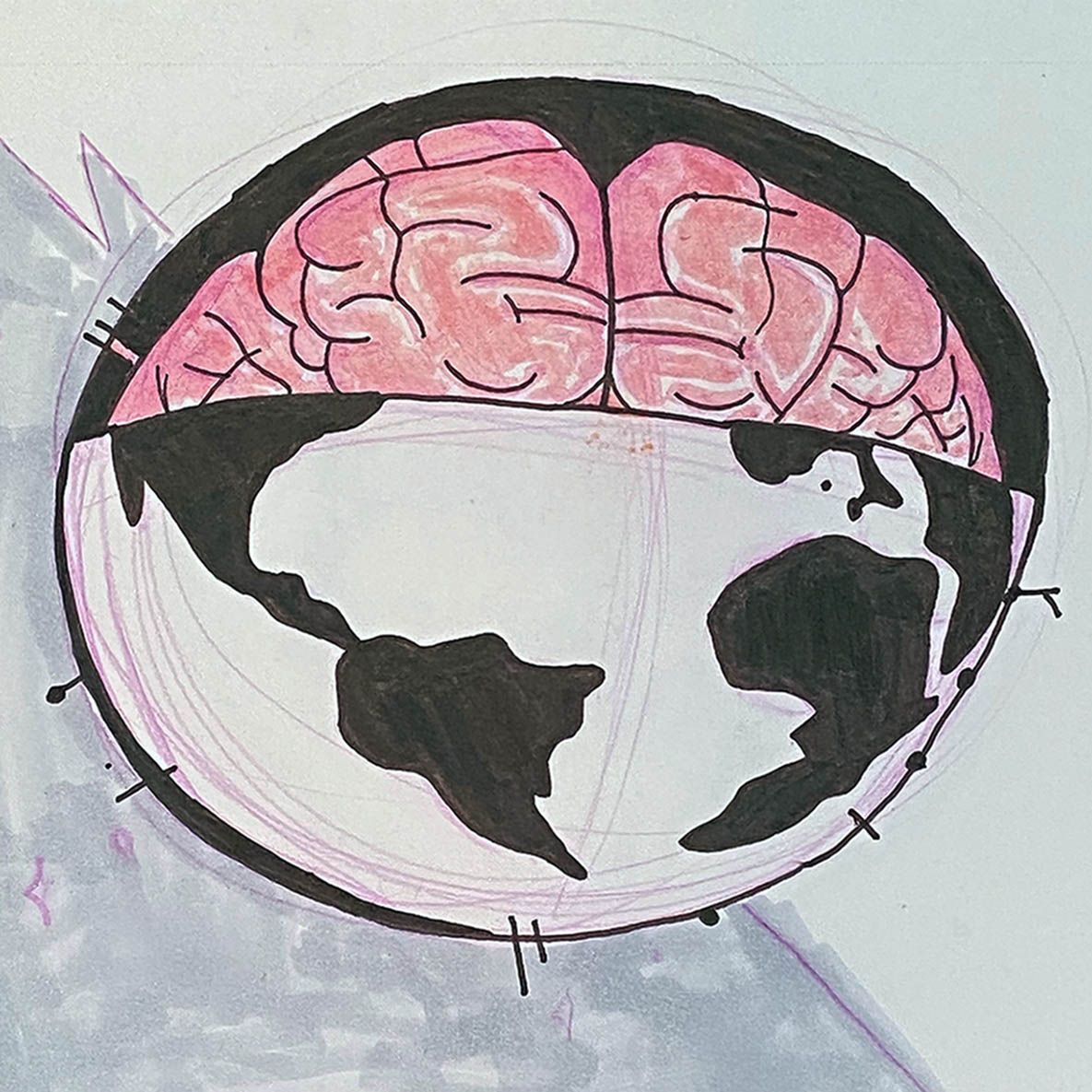 Artwork by Nadine Garred
Please consider supporting me by pre-ordering an LP, CD, or digital download today. Learn more.
$25 dollars will get you a beautiful full color LP on splatter-colored vinyl, limited to 250. Postage is paid if you live in the U.S. The LP will come with a digital download as well as up to 5 extra songs not included on the album. In addition to this, you will receive a rare 5-song collection of largely unreleased material by my old band, Silver Scooter, including a cover of R.E.M.'s classic song, "World Leader Pretend," mixed and mastered from analog 8-Track by my friend Dave McNair. 
"Dementia/Blue Sky" Lyrics:
Close your eyes and laugh 
Close your eyes and smile a little longer 
Close your mouth and shout 
Close your mouth and sing a little longer 
Think of the blue sky and dream 
Be the world 
Pretender 
Be the world in ways you can remember 
Lose yourself 
Today 
Lose yourself 
Surrender anyway            
Think of the blue sky 
And dream
I was Ann's music therapist for a little over a year. She and I worked together until she passed away in 2018. She was a beautiful and amazing woman and her enthusiasm for life never left her. I want to thank her family for allowing me to use this footage.  
If you ever have questions about music therapy please don't hesitate to ask. You can also learn more by visiting The American Music Therapy Association website.