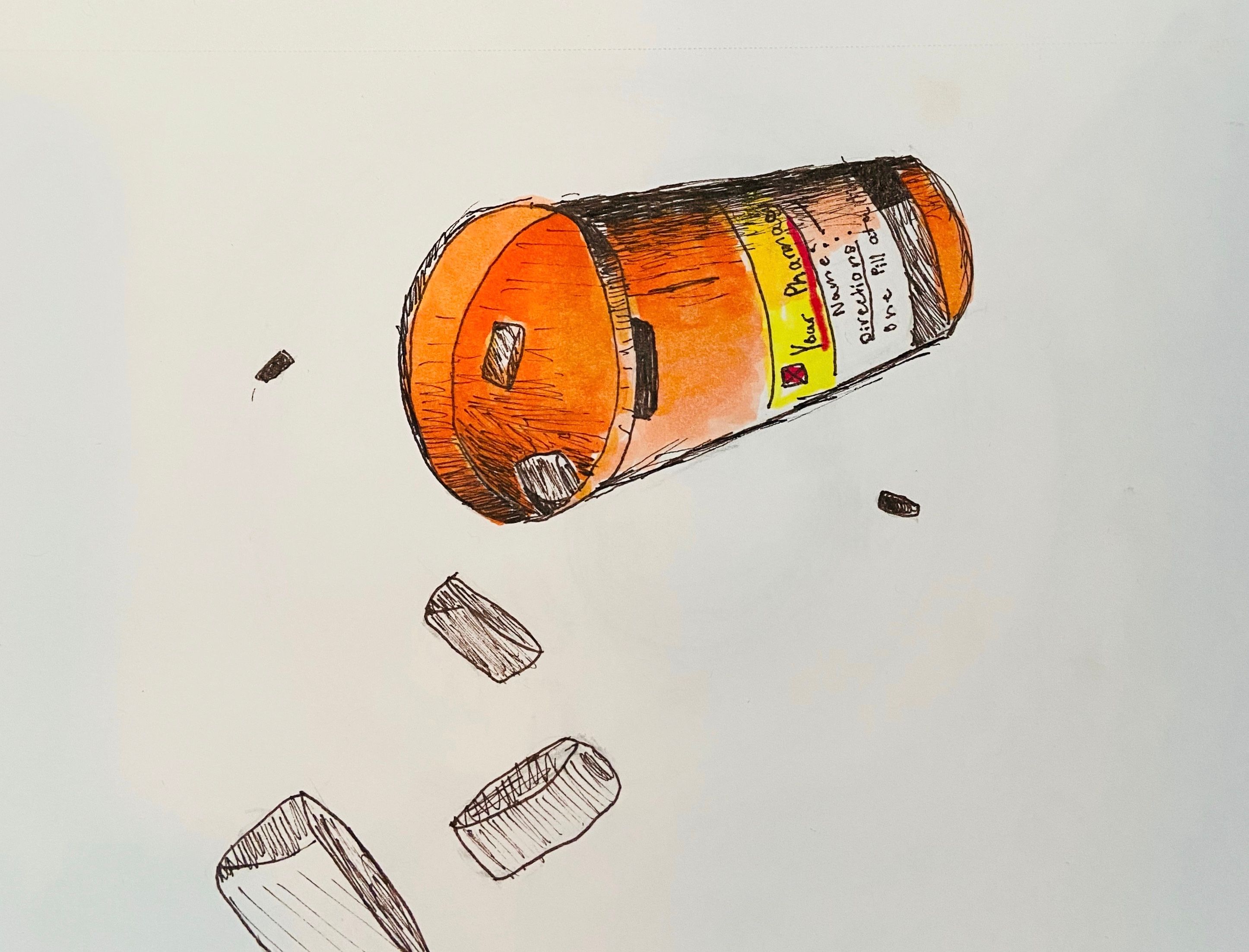 Shot on iPhone X by Nadine Garred
Song: Just get clean
I imagine addiction is a thing ticking away, relentless in the way it runs through your day. It's like a Casiotone beat that wakes you up and begs you to deal with it. You might work hard to cover it up but what you are left with is a throbbing feeling in your bones; a pulsing bass line that pushes you forward. You scratch and claw at your body like a 12-string electric guitar. You stumble and startle with every drum fill. You know you can do it. You know you can get over the hump; maybe even cut it down to two pills. "I will" you say, "I will." Until "I will" swallows you and you can't hear your own voice. 
This song is about opioid addiction. These are the pills sent home with you after surgery. They are the ones you find below the sink. They are the pills you get from your friend who doesn't need them. In 2018, according to the CDC, 70% of the 67,000 drug-related deaths in America were caused by opioids prescribed by a doctor.
Technical Specs:   
UA Apollo Twin   
iMac (Retina 5K, 27-inch, 2017) 3.4 GHz Intel Core i5   
AT 4033 Microphone   
Background vocals by Kelly Atkins 
She recorded them at home using a Rode mic and Pro Tools. 
Cascade M39 Stereo Pair Microphones   
Pano M8 baritone ukulele 
1970s Univox "Beatle" Bass   
1963 Gibson B-25  
Generic cocktail kit   
Casio Casiotone MT-68   
1970s Yamaha Console Piano   
Danelectro 12-string electric
Korg SV-1 keyboard
Written, recorded, and mixed at home. 2019 (BMI) Warship Songs.   
Mastered by Warren Gardiner at Gardiner Audio in Melbourne, AUS
Lyrics:
If I could just get clean 
If I could just stay sober 
If I could just fly away on some machine 
I would I would 
If I could make my bed 
If I could rest my head 
Towards an impossible dream 
I would I would 
If I could whisper in the night 
Body aches I make my own two feet collide 
Stung by the cold daylight 
Figure hates 
Figure waits 
Go figure me for who you used to know X3 
I would I would 
I would I would       
If I could just get clean 
(I got so hooked on these)