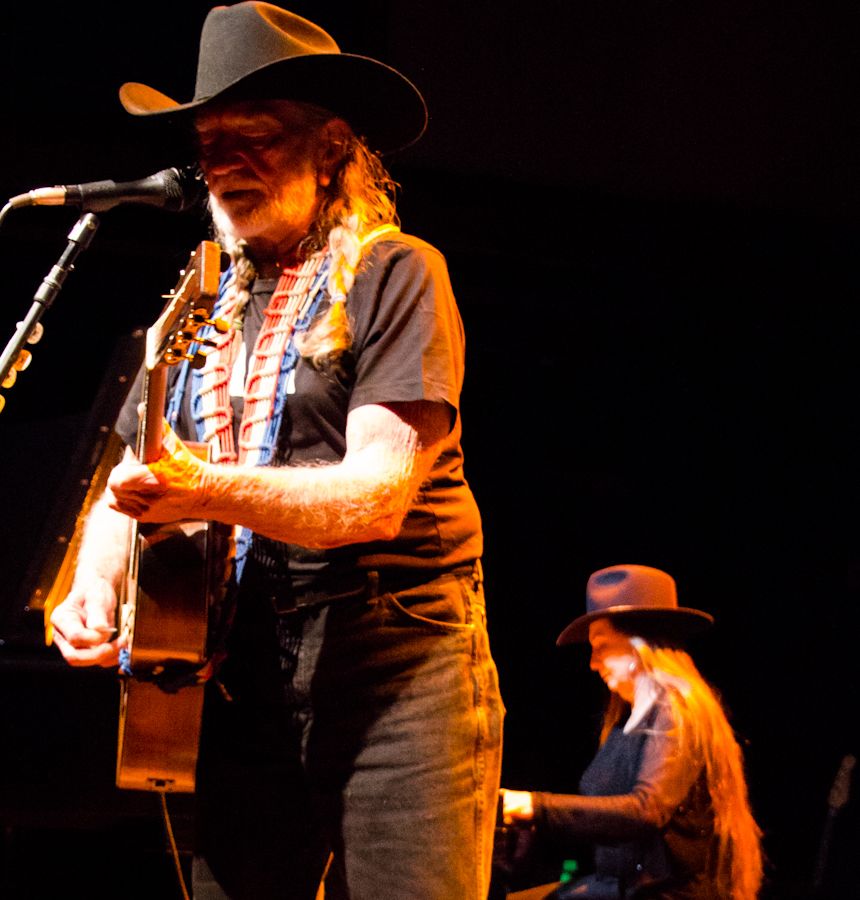 Photograph by Kevin Hill on CC 2.0
I have had the pleasure of seeing Willie Nelson in concert many times. The mix of fun, artistry, and musicianship is always top notch. I had tickets to see him around September, 2000, at a large outdoor venue in Austin, TX. In the early part of the same day, he was also playing an in-store performance at Waterloo Records. I remember standing in the crowded record store and smelling the unmistakable stench of marijuana. I turned one way, and then back, only to realize I just missed Willie walking right by me.
After the brief in-store performance, it began raining with lightning. Someone announced that the evening concert would be cancelled, but that Willie would stick around to sign autographs until nobody wanted one anymore. I grabbed a copy of Red Headed Stranger, and stood in line. As my place in line inched towards Willie, I realized how nervous I was becoming. When it was finally my turn, he leaned on his elbows. He said, "Hi there. Who can I make it out to?" I couldn't form a thought at all. When I finally did get a word out, I just said, "Jim," which is my dad's name. He said, "Well Jim, it's nice to meet you." I did not bother to correct him.
My personal favorite Wiliie record remains Red Headed Stranger. It's a great example of how good of a writer he is. However, the song by him that I just might love the most is "Angel Flying Too Close To The Ground," from the 1980 movie Honeysuckle Rose. It's a perfect song, one that can describe a scene vividly in just a few minutes. 
I decided to share this one now because I just learned that his sister Bobbie passed away last week. I can't imagine losing a sibling, especially one you played music with professionally for nearly fifty years. I wonder how Willie feels to have had to say goodbye to his sister. Unimaginable really.
Rest in peace Bobbie Nelson (Jan. 1 1931 - March 10 2022).