I had the best time last weekend on my winter vacation. I met up with my childhood friend, Chris Gage. He and I met when I was still in junior high. I've looked up to Chris pretty much from the moment we met. I learned to skateboard and snowboard with him.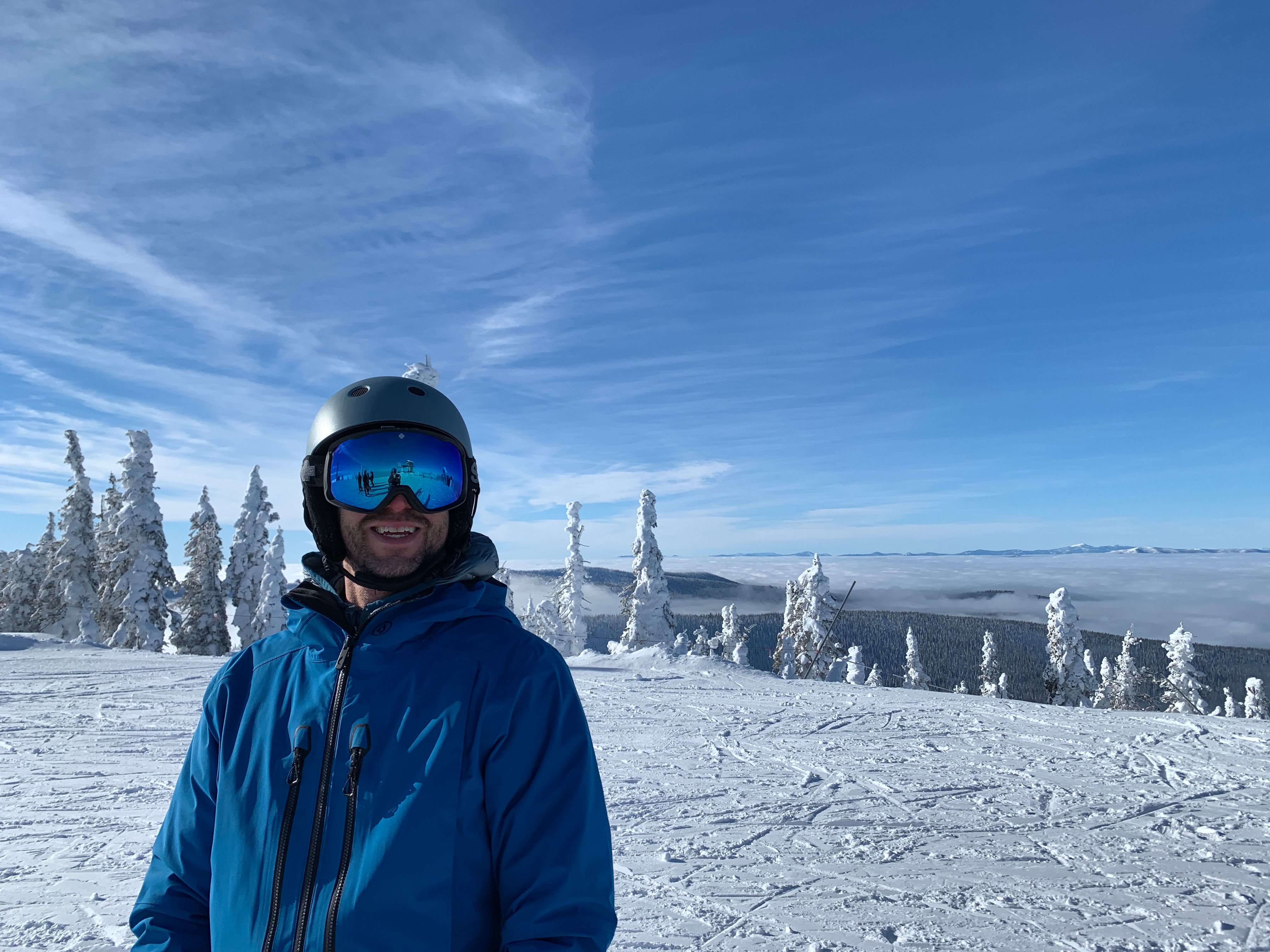 We went snowboarding at Schweitzer Mountain. I hit the beginner park and felt like a champ.
Then we met up with the rest of Chris' family in Coeur d' Alene, ID. We read old Thrasher Magazines from 1987 - 1990. We skated the family mini ramp after chipping away the ice and heating the wet spots with this weird heat gun.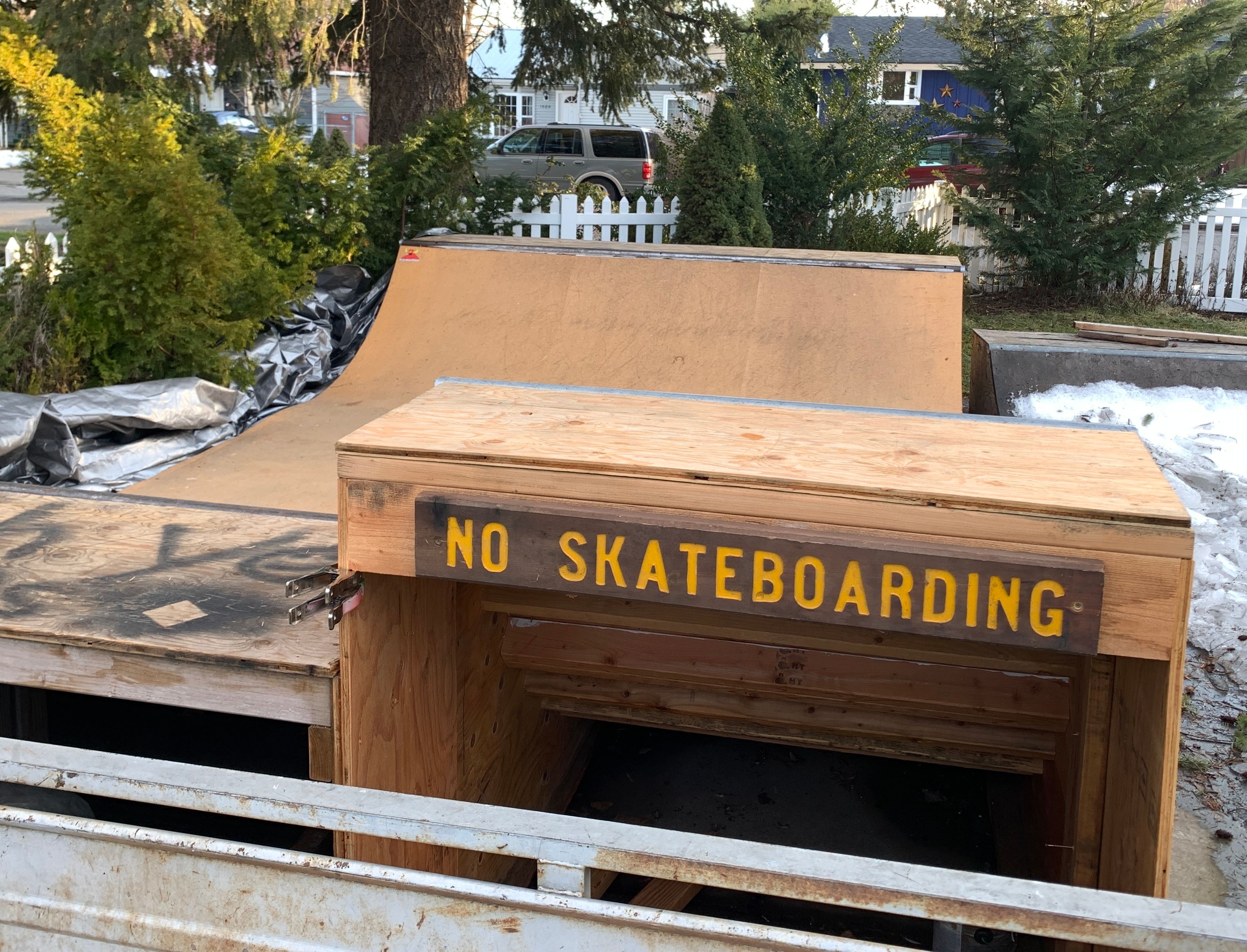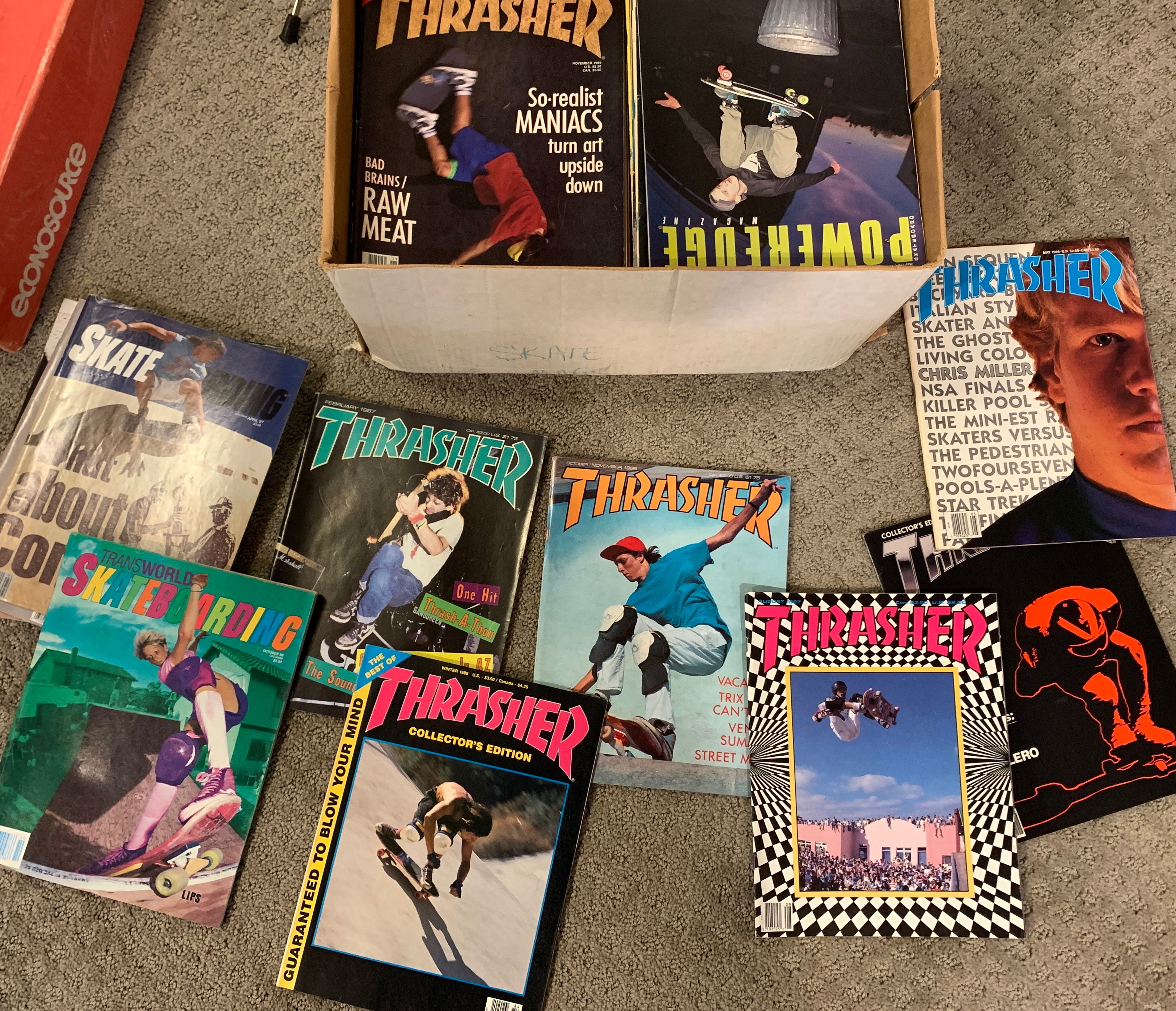 We decided to hit the local park and I got this gnarly ollie tail revert. Chris got this cool rock-n-roll. And carving this corner was kind of like being on the mountain again.
You can check my Instagram feed for all of this footage.
That's what I did on my weekend winter vacation with my childhood friend of nearly 35 darn years. 
Oh and on the way to the airport Chris handed me a stack of photos from the late 1980s. That's a long time ago. We talked about the early days snowboarding at Moscow Mountain. This is legendary area pro, Keith Wallace, blasting out of the half pipe around 1987.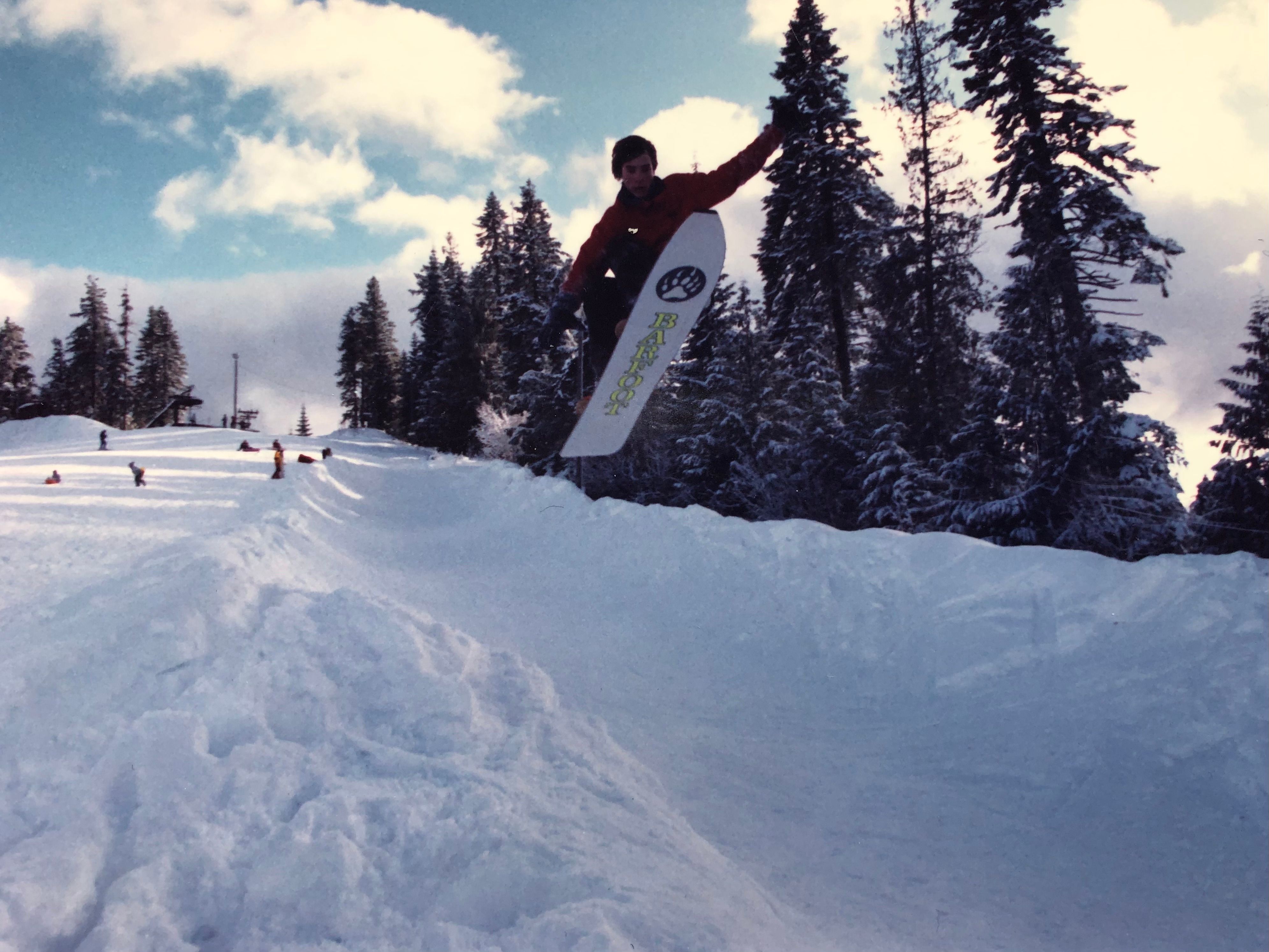 And this is Steve Matthews with three of us looking on.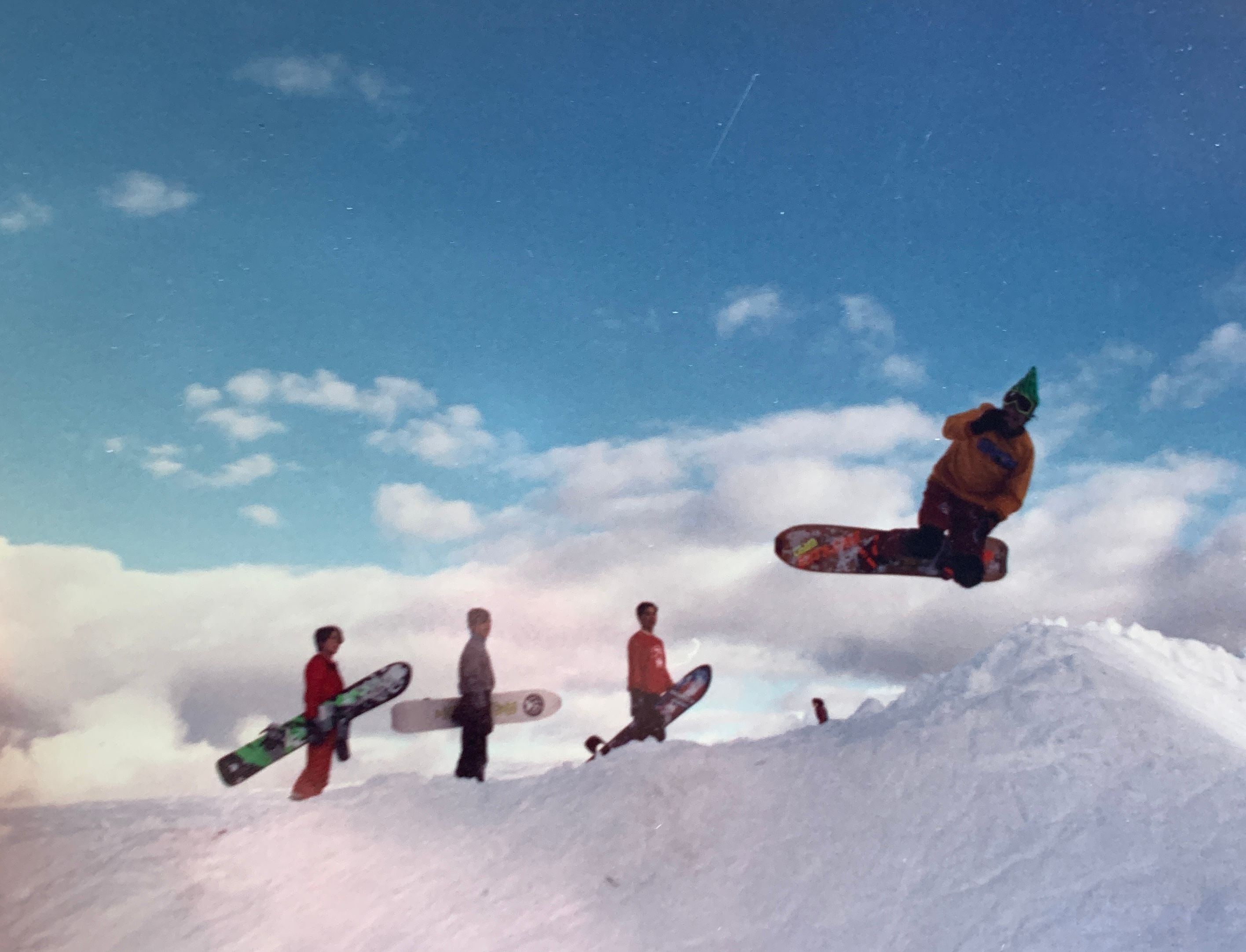 We both had half pipes. Mine was in my backyard. His was down by his dad's shop. This is my ramp on 'opening day' with fresh masonite.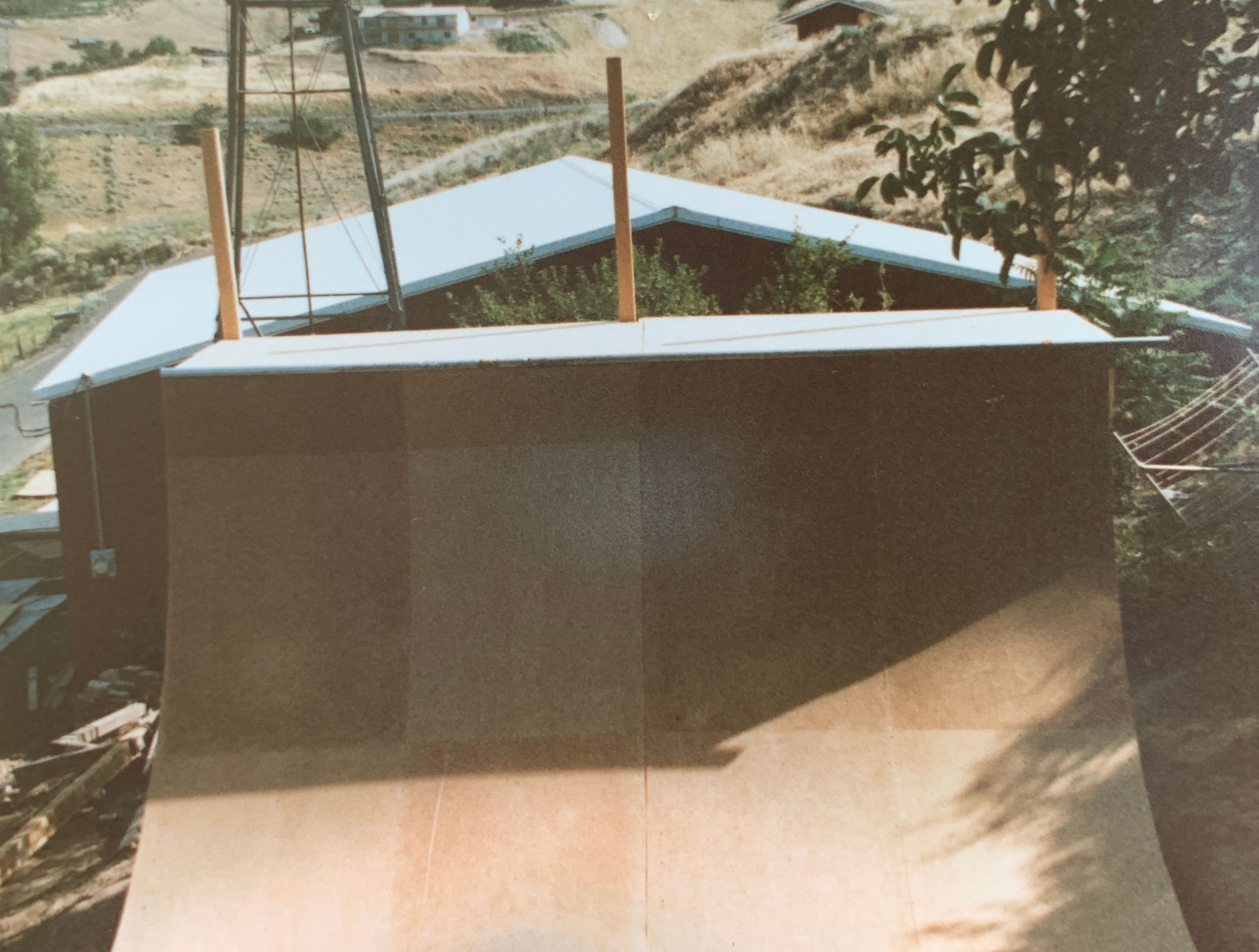 Here I am on my Blockhead skateboard in the middle of a big grind.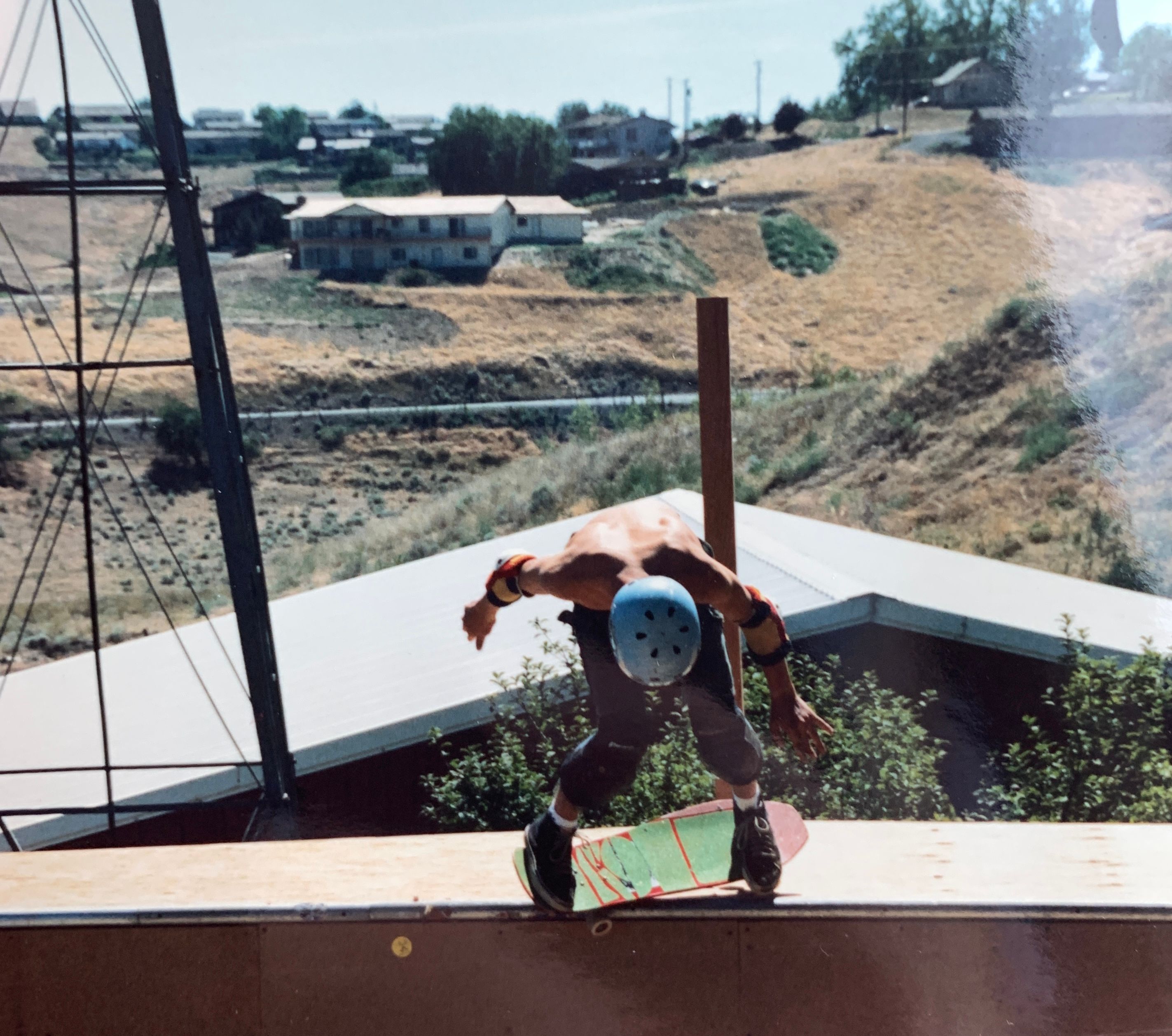 Here's a picture so you can see how a ramp is put together. This would become Chris' ramp.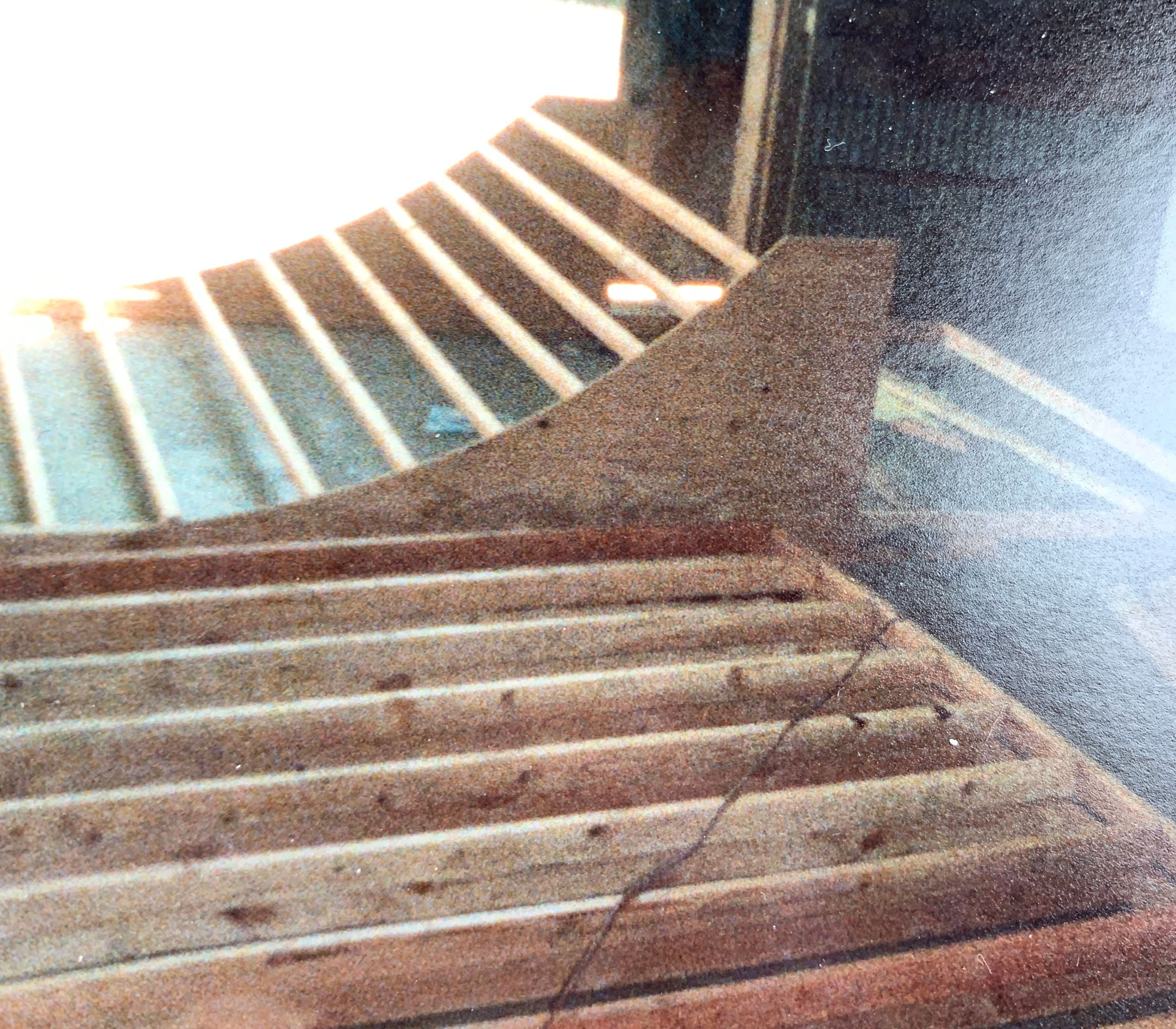 Chris did not land this one.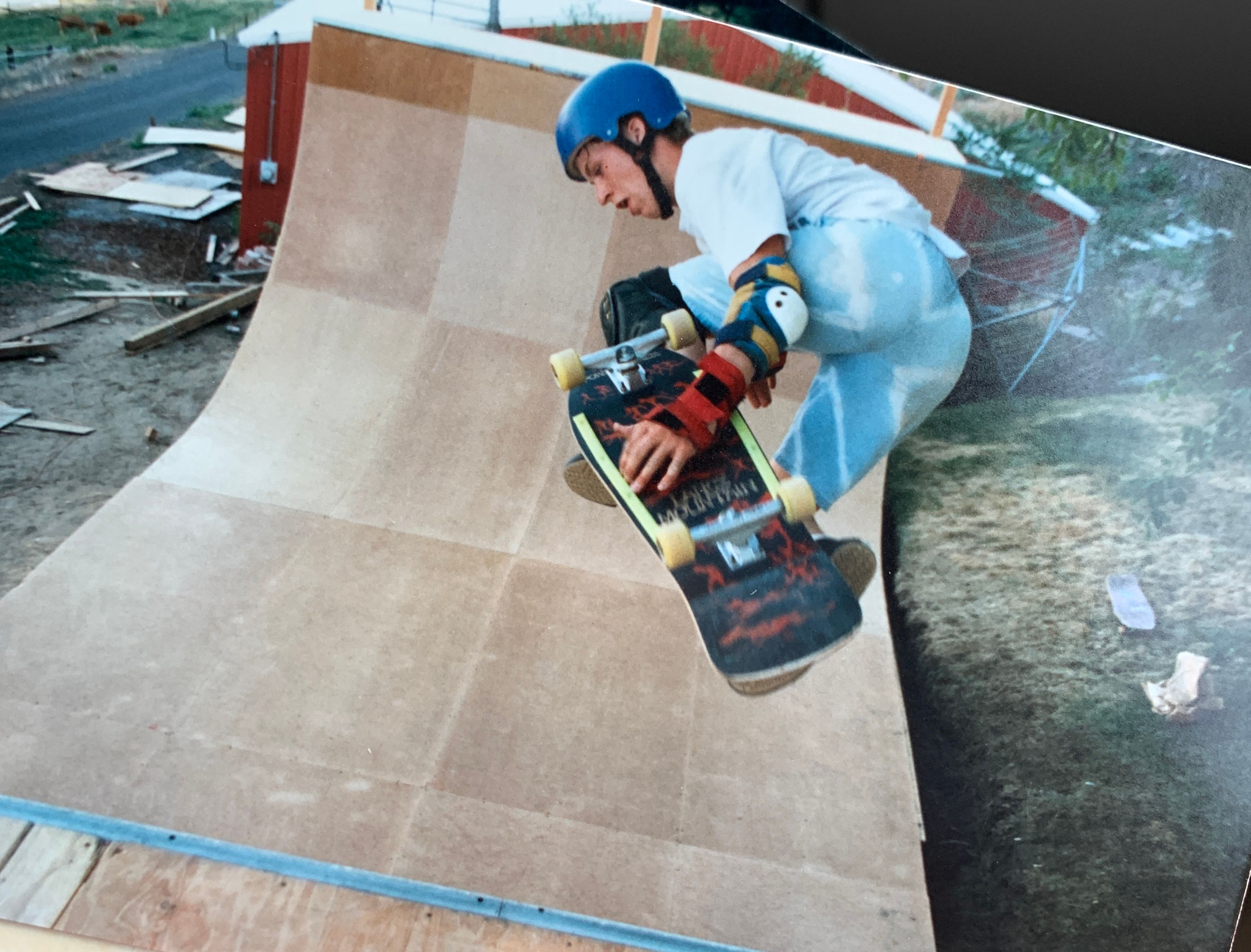 I learned to skateboard in the old Lewiston Country Club pool. We used to hop the fence, use buckets to bail the water out, and skate. Please don't tell anyone. Chris said that he and his friend Jim Cole discovered the pool. Once word got out people showed up from all over. I don't know this guy's name but he was the real deal. If memory serves, it could be he was visiting from a nearby college. I think it had 2-3 feet of vert so to see this guy up on top like this scares the crap out of me.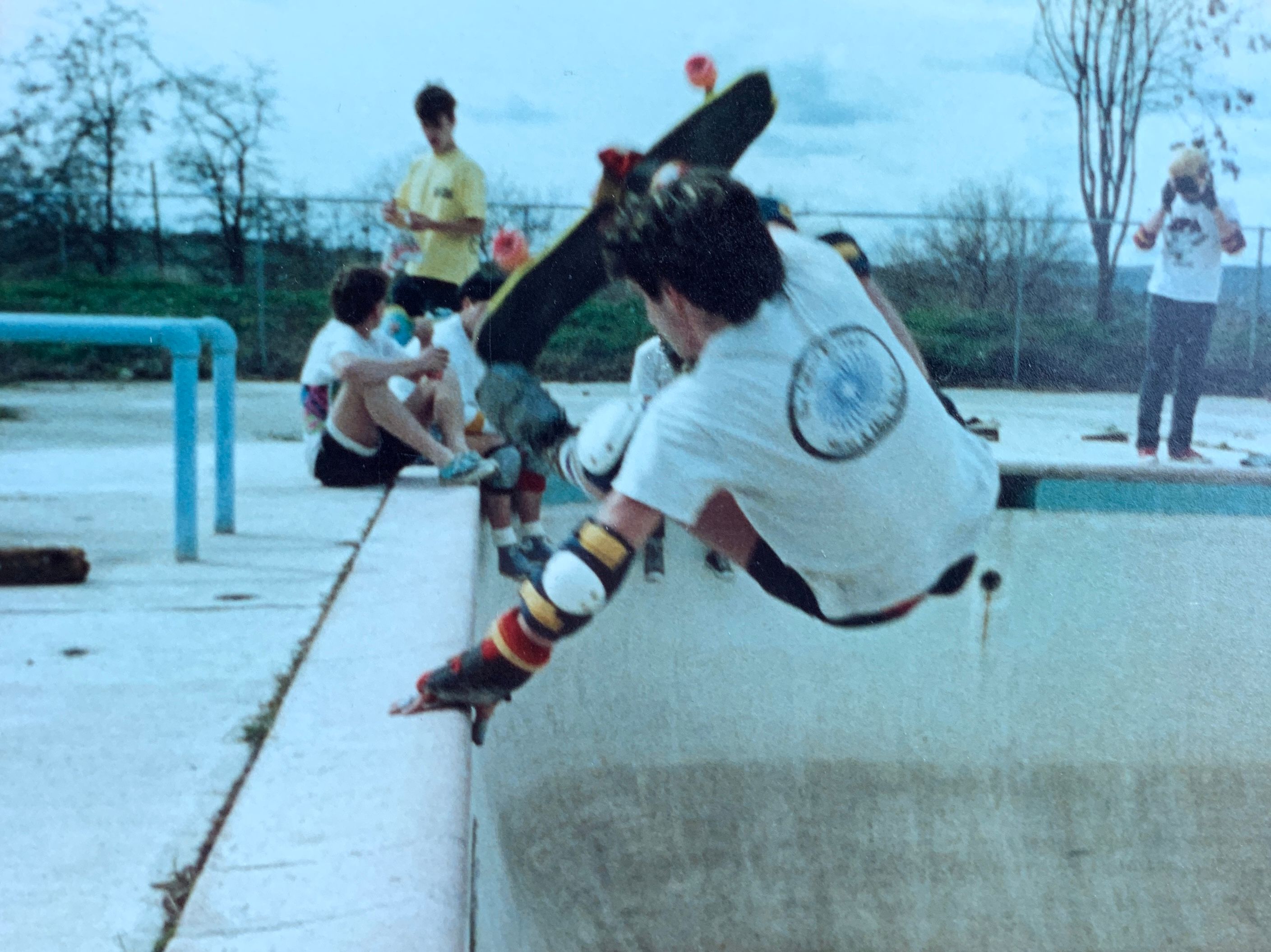 Anyway, now I'm finished sharing my weekend winter vacation. Oh, almost forgot to ask. What did you do?
Oh crap, one more thing and then I promise I'm done. This is my recording of "I wanna be sedated" by Ramones. It was one of the first CDs I ever bought around 1987.