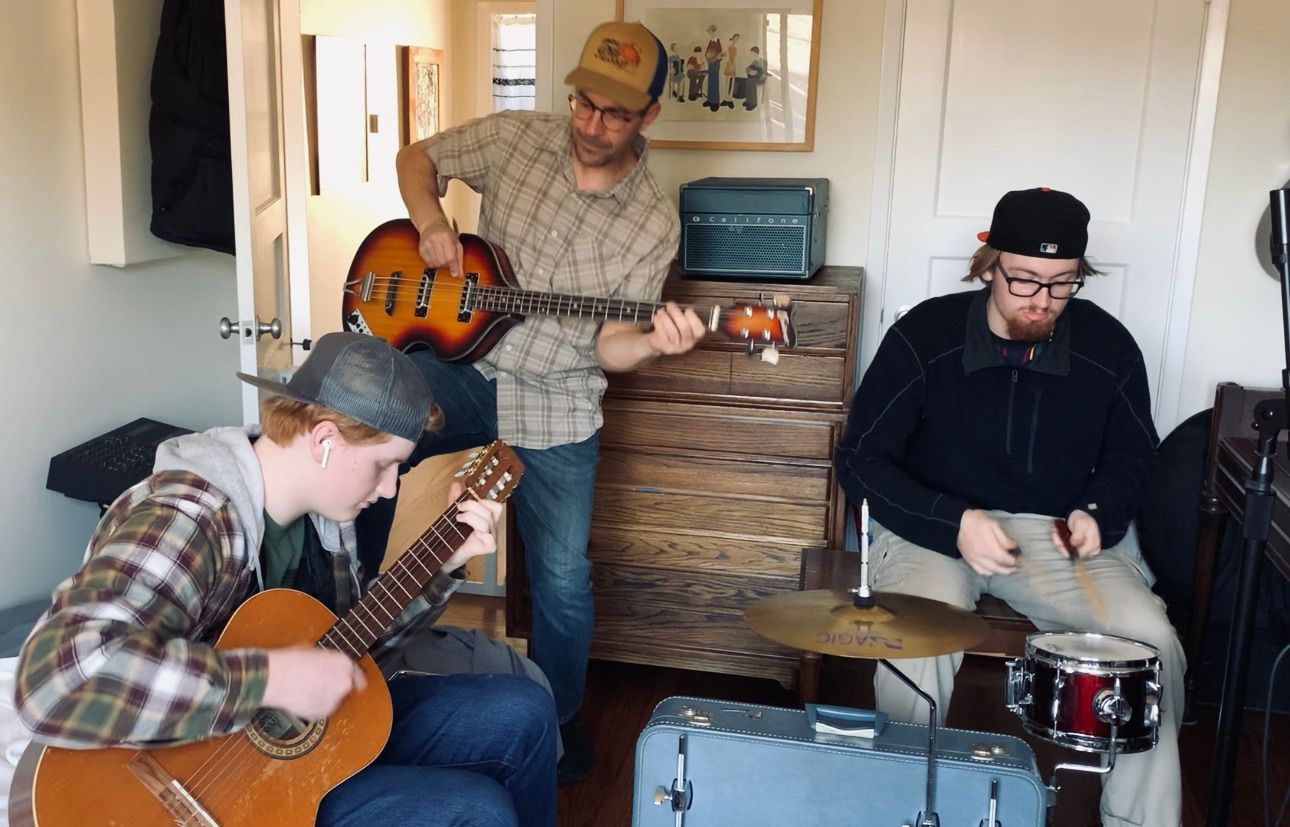 Pictured left to right: Nolan, me, and Liam - photo by Kelly
This week's song is "You Shook Me," by AC/DC, featuring my nephews, Nolan and Liam, playing drums, bass, and guitar. My sister Kelly has dubbed them the Linoleum Brothers. I think it's fair to say this one has been run through the let's change it up alternative machine. 
I first heard this one while roller skating in Lewiston, ID around 1982-1985. This was a classic choice for "men's speed skating." While my version won't get you pumped up, it will rock you or maybe just make you laugh. "Back and Black" and "Dirty Deeds" were on regular rotation in my Walkman for many years.