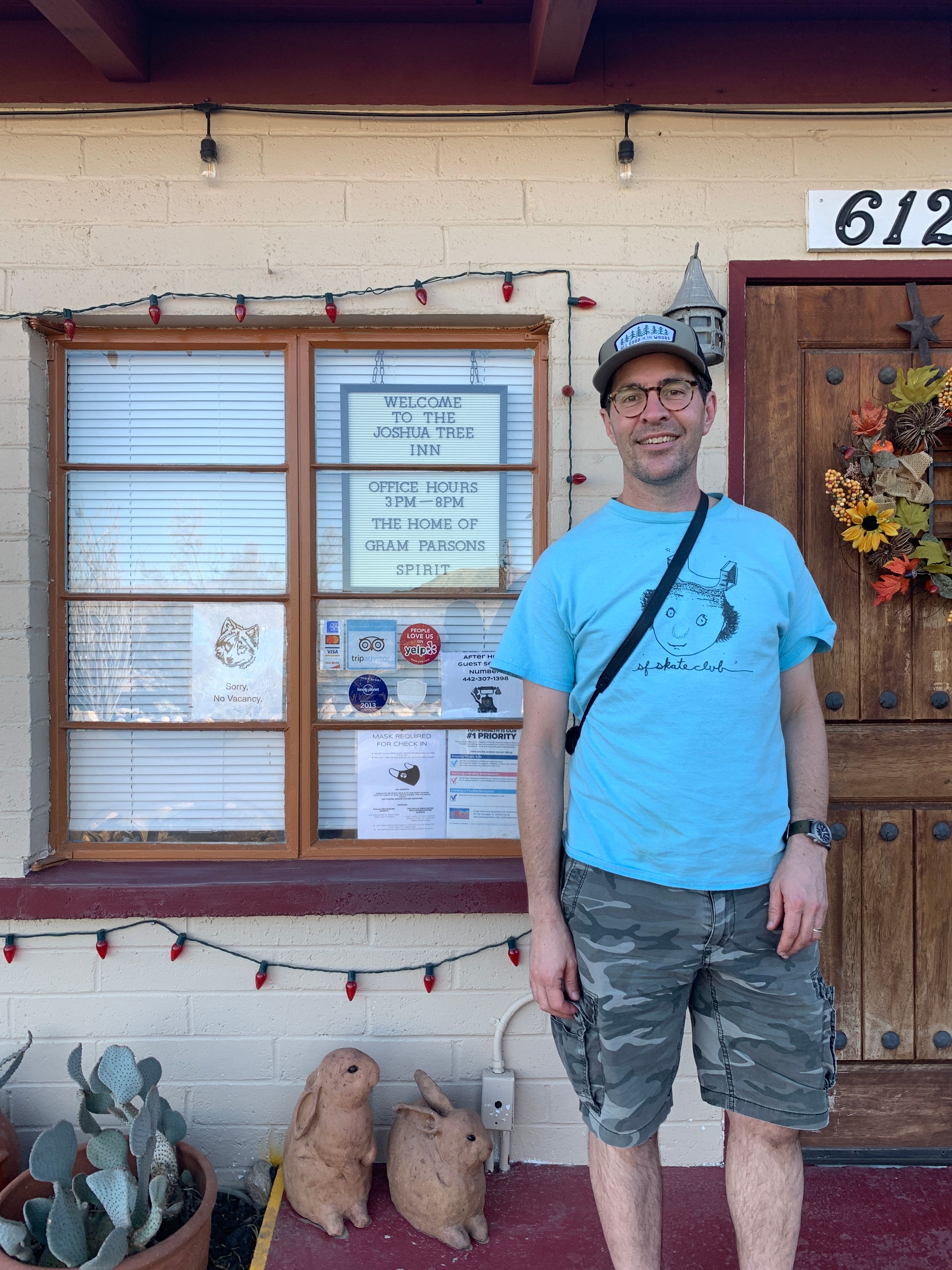 Me outside the Joshua Tree Inn where Gram Parsons died in room #8 (photo: Russ Wightman)
"Streets of Baltimore" is a song written by Tompall Glaser and Harlan Howard in 1966. My favorite version is by the late Gram Parsons from his album, GP (1973). 
As with a lot of my favorite songs, I fell in love with the lyrics, my favorite being, "I got myself a factory job. I ran an old machine." The singer describes his growing "sacrifice" -- moving away from home, and changing his life so that his "baby" could walk the streets of Baltimore. He sings, "I did my best to bring her back to what she used to be and I soon learned she loved those bright lights more than she loved me." It's another love gone wrong song, and I'm sure you know how this one ends. 
I had fun doing this one with a palm-muted electric guitar, rim shot on the snare, shimmering 12-string Danelectro, and buttery organ melody at the end.