Song: "Ex Con" (Red Apple Falls LP, 1997, Drag City Records)
Artist: Smog
I recorded this one simply because it's an awesome song. It's funny and dark at the same time. One thing I always loved about Smog was the growth in recordings. The sound quality always improved, hitting its peak for me with this album, which was definitely on heavy rotation while living in Austin. I would be lying if I said I never drew inspiration from one of Smog's albums. They are all so good to me. 
I tried to keep this one really loose.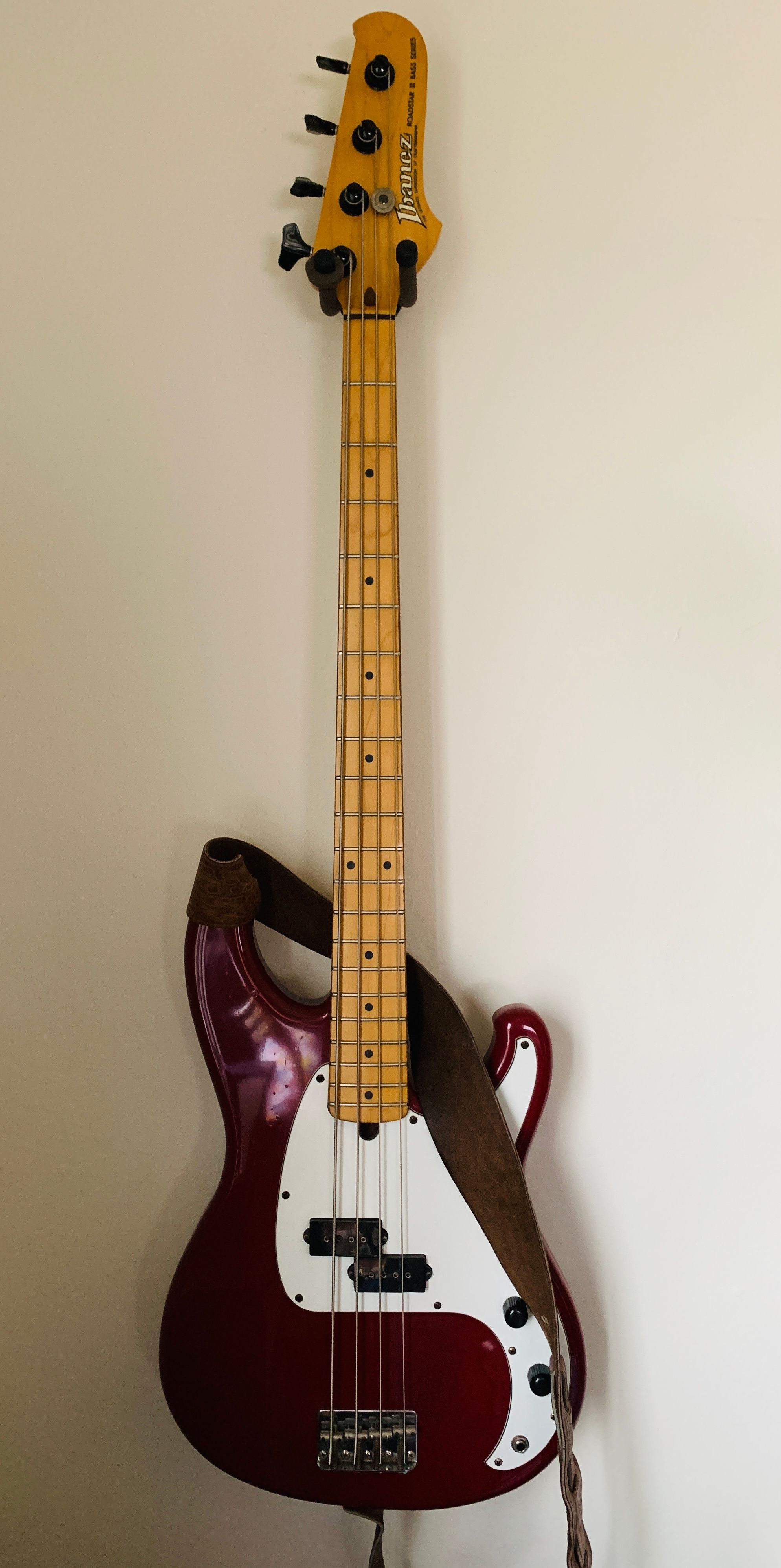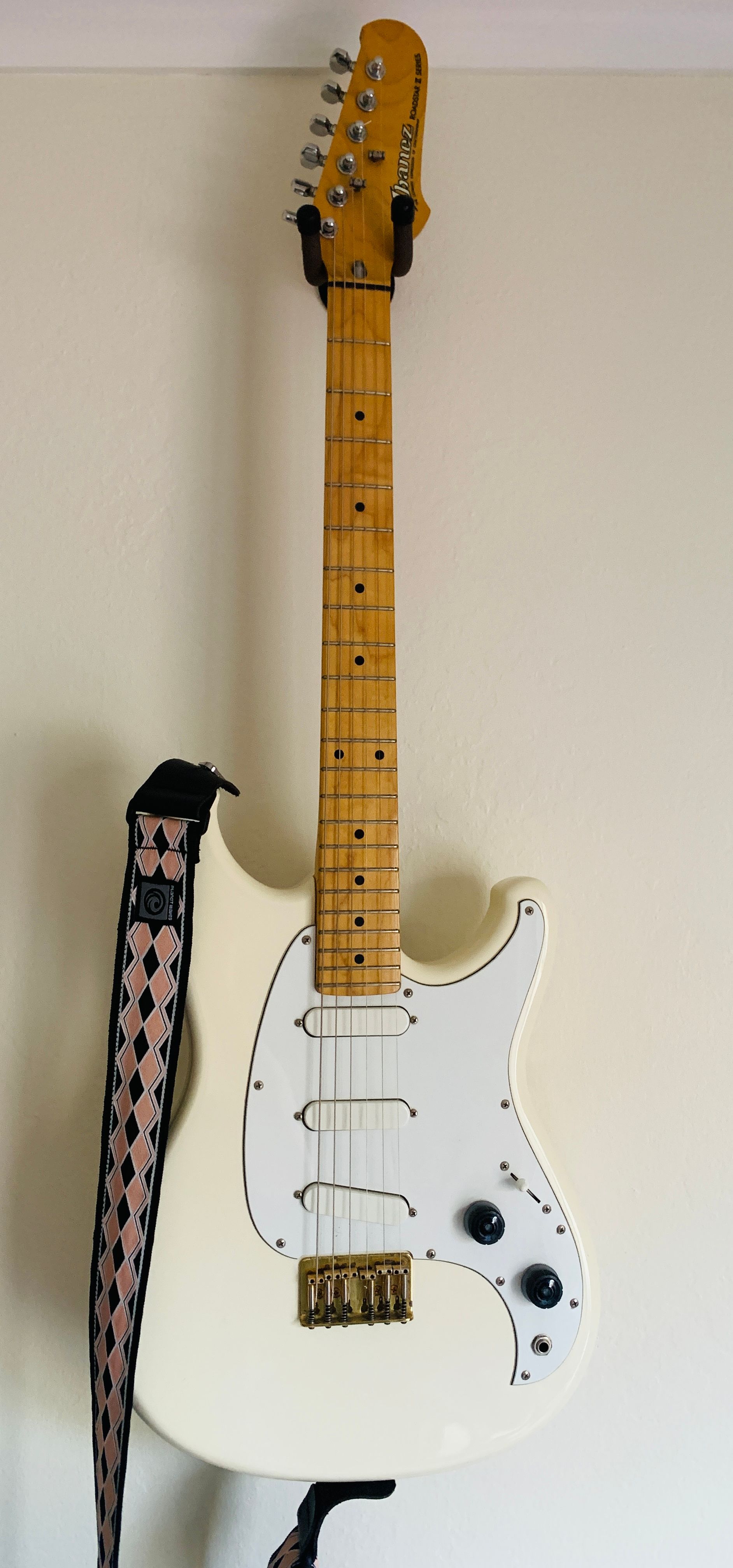 (This white one is the same exact model and color I bought new in Lewiston, ID when I was 11 back in 1983. If only I had the sense to keep it.) 
In case you are curious, here's a list of my go to recording tools: 
27" Imac 
Universal Audio Apollo Twin 
Luna recording software 
1980s Ibanez Roadstar II series guitar and bass (as shown) 
Audio Technica 4033 microphones 
Casio MT-68 Casiotone 
I'm also really digging my homemade suitcase drum kit too. If you are curious about this please leave a comment below. I can share with you how I made it.