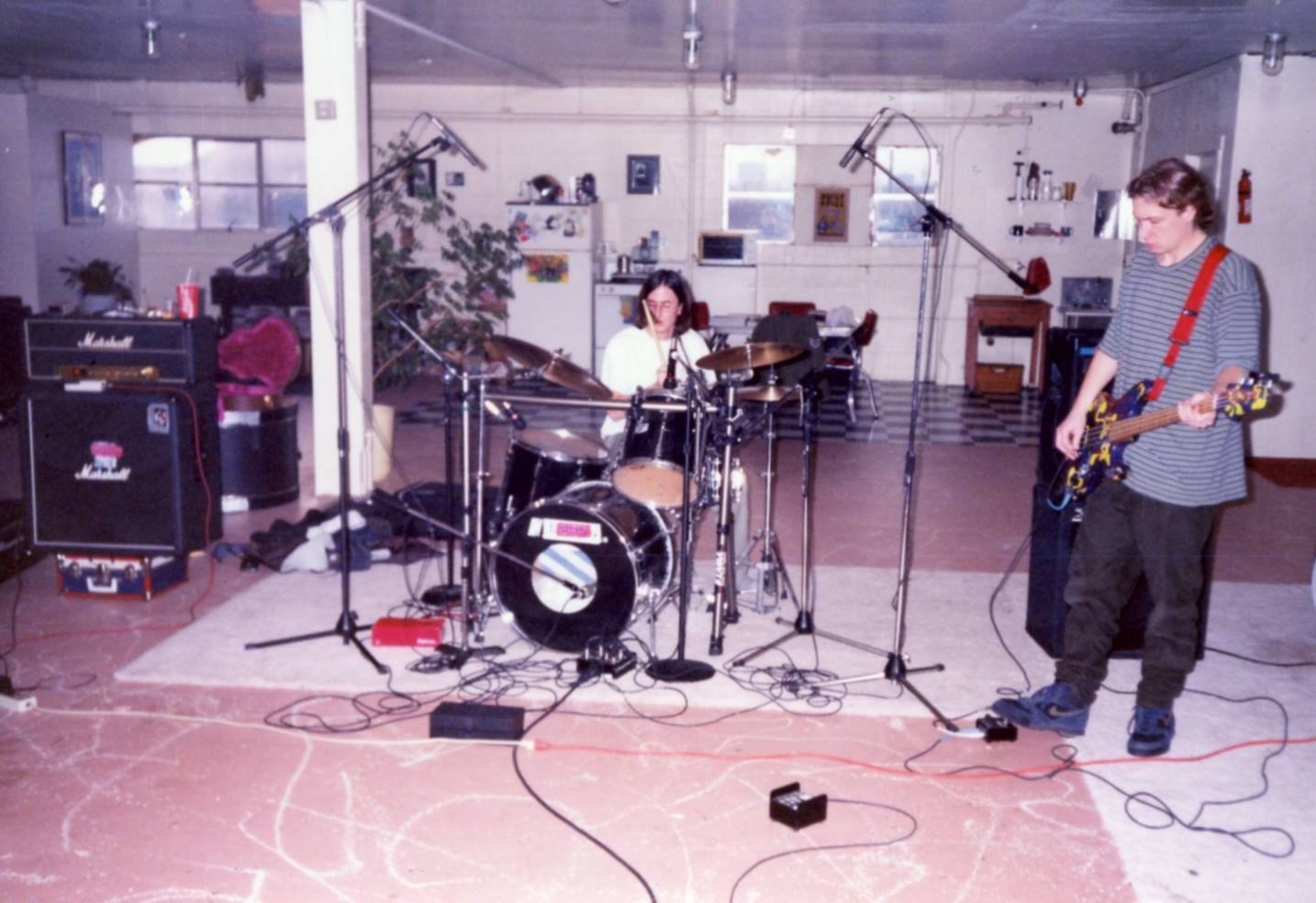 When I was in the band Raspberry (1992-1994) with Tom and Shawn (pictured above), we traveled often to Boise, ID. It didn't seem to matter if we played at a bar or all ages venue; we always had a chance to catch a Built to Spill show same day or next day next day next day next day (see what I did there?). I'm almost certain we never played on the same bill. However, Doug seemed to always be bartending when we played the Neurolux. I think it's safe to say he was a fan of ours. We chatted often and one night he encouraged us to make a professional recording with Phil Ek, producer of a few Built to Spill albums including There's Nothing Wrong With Love. Recording with Phil in Seattle at the legendary John and Stu's (formerly known as Reciprocal Recording) was a wonderful experience for us. Sadly, the material was never released.
One day, we played an early show at the all ages club and went to the bar later in the evening to see Built to Spill perform. This was right after Ultimate Alternative Wavers and before There's Nothing Wrong With Love. If memory serves right, we heard many songs from the aforementioned album. I remember a RAT pedal, a second distortion pedal, and a few other pedals, all linked together, surrounding the base of the microphone stand. He seemed to dance on them while holding that red Strat with the Dirt Fishermen sticker. Mouth to the microphone. Hand on the wammy bar. Two feet on the pedals while singing on tip toes, "Christmas, Twin Falls, ID is her oldest memory. She was only two. It's the first time she felt blue." I was floored at how lovely this song was - the minimalist performance of it.
My version is not meant to be perfect by any means. It's a perfect memory, and I get to share it with you now. Enjoy!