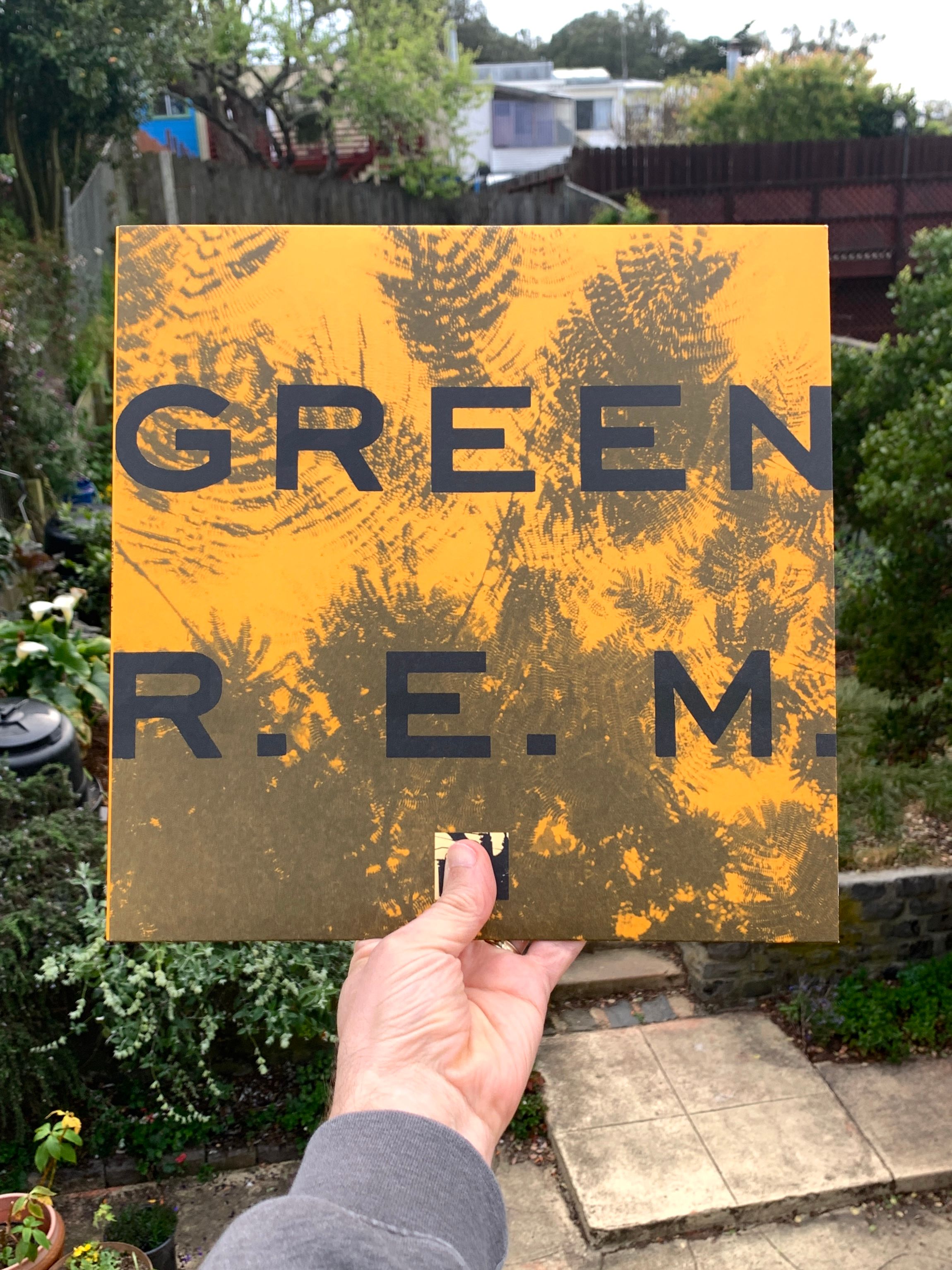 "You Are the Everything" is one of my favorite songs from R.E.M.'s Green album with the orange cover and a song called "Orange Crush." Wow, that just occurred to me.
Have I ever mentioned how much I love R.E.M.? Well, it's true. I got to see the Green tour - bought the T-shirt and everything.
This band has definitely bridged the gap from punk to mainstream for me. I do have to admit, however, that I sort of lost interest after Out of Time, although I do think that album is a masterpiece as long as you skip track one. 
Fun fact: before I could drive, my mom used to take me to the mountain for snowboarding sessions. She tolerated my music quite well and has written some lovely harmonies to the entire R.E.M. album Document. It's one of my fondness memories of spending time with her.
I have been covering "You Are the Everything" for at least 26 years. My first attempt was for inclusion on a compilation that never came to fruition. I likely have that version on 4-Track in the garage. Super XX Man (power trio version in Portland circa 2009) covered it frequently. We absolutely rocked it out. Adam or Daren, do you have a copy by chance?
For this version, I set my microphone up in the stairs and sang it live with finger-picked guitar. I was happy enough with it that I could have let it be, but decided to overdub a few sparse parts and a bass/djembe groove that push it along. 
I'm especially proud of this one. R.E.M. is by far one of my favorite bands and this is a gem.