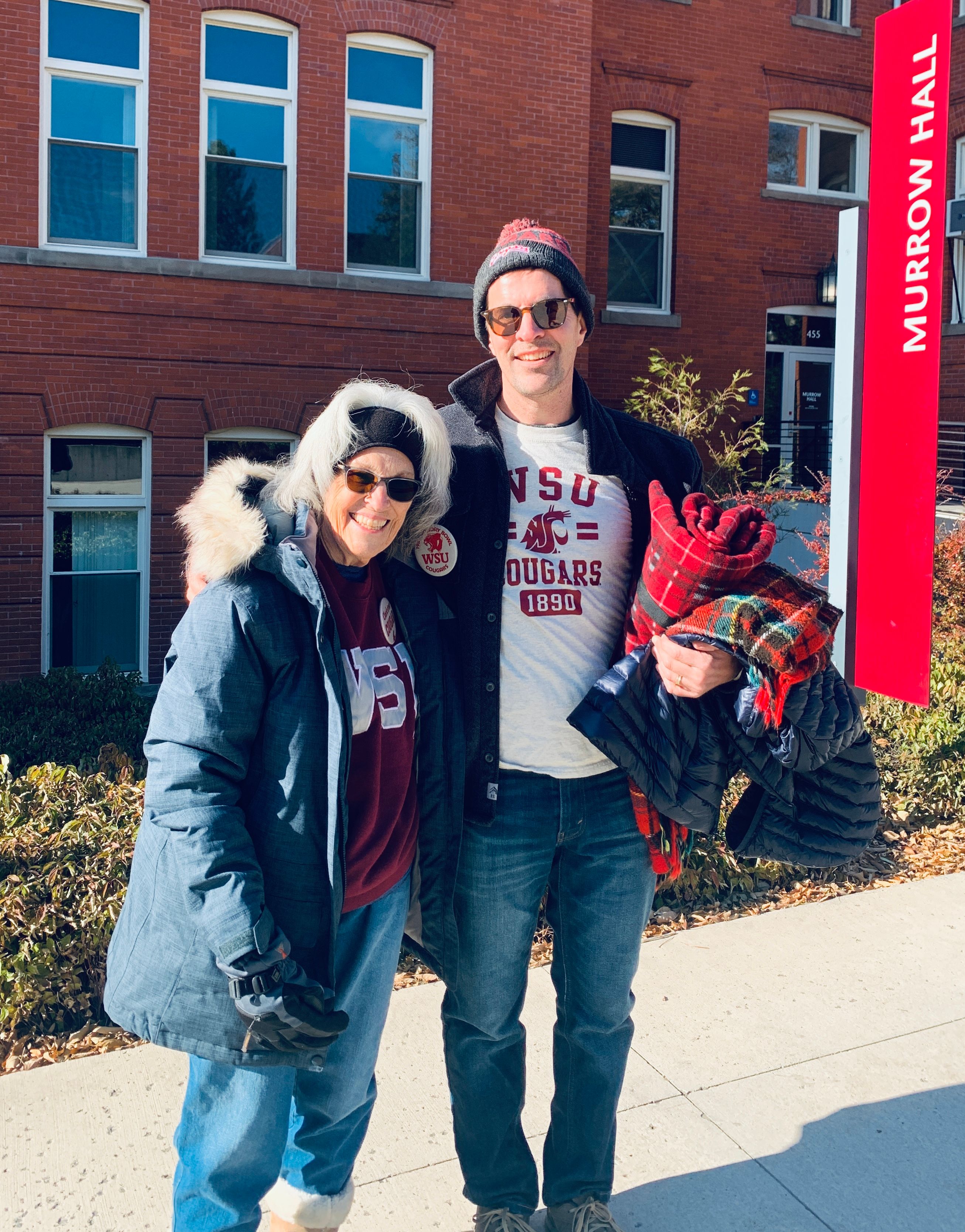 At family week with my mom at WSU (photo: Wendy Trigsted)
During my last semester at WSU, the station manager at KZUU was going through CDs to be added to rotation and cataloged. I asked, "What about this one?" She said, "Oh not that one." It was East River Pipe's 1995 release, Poor Fricky. I took it home and immediately embraced the drum machine, synths, and guitar work of F.M. Cornog, the mastermind behind East River Pipe. I was intrigued for sure. The lyrics, melodies, complete album quality of tracks -- done by one person on a Tascam 388 Portastudio.
When I was living in Austin, I sent Mr. Cornog my first two Super XX Man cassettes, one of which had a cover of an E.R.P song. He wrote back, clear that he had listened. I was thrilled. I no longer have the letter, but I do remember his last line before signing off: "Keep on walking and I will too."